Bio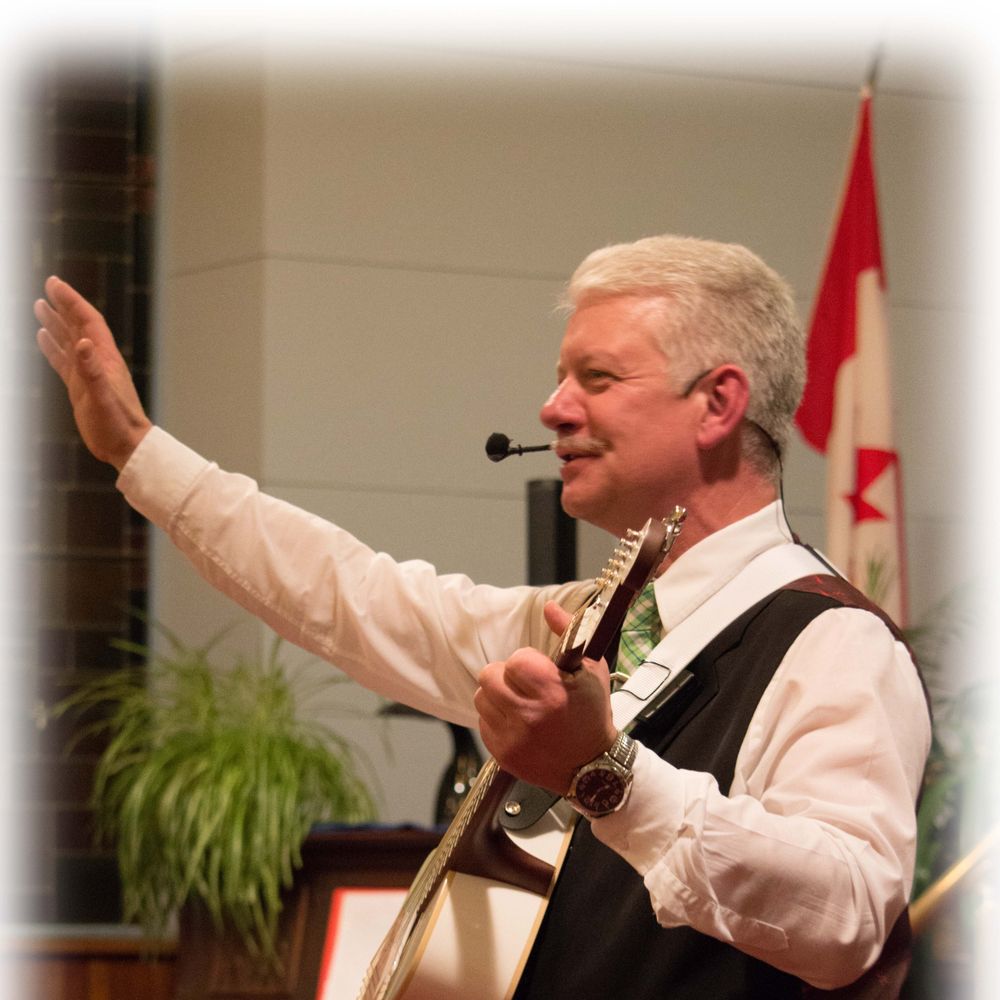 DAI-OGRAPHY
Dai's many awards, accolades and positive reviews speak to his breadth of talent and ability to delight audiences everywhere. From country fairs to corporate events and from house concerts to gala dinners, Dai will sing, dance or emcee his way into the hearts of your audience. This "Welsh Guy with a Big Smile" has even been known to wear a kilt, should the occasion require it. What a man wears under his kilt doesn't have to remain a mystery forever!
In addition to performing, Dai is also an accomplished broadcaster and songwriter. He's spent decades behind radio microphones and TV cameras both in Canada and abroad. On the songwriting front, what started out as a way to entertain his friends at the Royal Agricultural College turned into larger songwriting projects such as being commissioned to write celebratory songs for the Carp Fair's 150 th celebrations, John McDermott Remembrance Day Concert, and many others for Irish, Scottish, Welsh and English occasions. As an emcee, Dai has the rare gift of keeping the stage running to time with his professionalism, witty personality
and ability to break into song, dance or hilarious comedy for a seamless presentation.
Dai's stage presence has always been in good company: Natalie McMaster, Carole Baker, Prairie Oyster, Wayne Rostad, Connie Smith and The Fitzgerald's just to name a few.
Dai is the proud recipient of the Queen Elizabeth Diamond Jubilee Medal for his service to the Ottawa Valley.
On a personal note, Dai has a special place in his heart for our senior citizens and always makes time in his schedule to bring them some musical joy, as is evidenced by his 300 + shows per year.
While Dai is sometimes available on short notice, please enquire and book early to ensure his
availability at daibasset.com.